24 Hour Emergency Dentist in Brooklyn
(718) 924-2880
Please Note…
1) We offer financial options that fit your budget (free consultation and application over the phone)
2) We can help you maximize your insurance benefits
3) If we don't accept your dental insurance we can offer you a free consultation with our financial specialists that can help you get reimbursed and offer you an affordable monthly payment plan!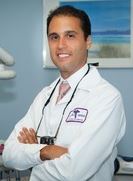 Dr. Robert Amirian
Advanced Dental Care
142 Joralemon St., Suite 6E
Brooklyn, NY 11201
(Medicaid Not Accepted)

Brooklyn, NY dentist, Dr. Robert Amirian of Advanced Dental Care is available to help you day or night, during the week and on weekends when you have any of the following dental emergencies:
a broken or chipped tooth that needs immediate repair,
an infection or injury that requires the need for a tooth extraction,
a denture (full or partial) that needs relining or repair,
a loose or missing crown,
an abscess,
a painful toothache,
need for a root canal,
a porcelain veneer that has come off,
or any kind of dental emergency that you (or your child) may be dealing with.
For Dental Emergencies in Brooklyn Call Advanced Dental Care…
(718) 924-2880
Do NOT suffer in pain! When you have a dental emergency you need to see a dentist immediately… no matter what time or day of the week it is.
Pain in the teeth, gums, or anywhere else in the mouth is typically a sign that something is very wrong with your dental health. Waiting hours or days to get yourself examined by a dentist can make a mild dental emergency into a severe one that has permanent and lasting negative consequences for your oral health.
Getting an Emergency Tooth Extraction
For example, waiting too long when you have a toothache or swelling in your gums treated can lead to having to get one of your teeth pulled. In fact, most times when a tooth needs an emergency extraction (except for when the need arises due to a trauma) it is the end result of neglecting a condition that started out as a mild toothache, or mild swelling in the gums. Waiting too log to get these types of situations treated by a dentist will almost always result in having to have one of your natural teeth extracted. And, once your tooth is pulled you are left with a missing tooth…which will then either need to be replaced by a denture or dental implant.
Avoid these unpleasant and costly consequences by calling a dentist immediately when you have a toothache, swollen, and/or bleeding gums.
What To Do If Your Tooth is Broken or Knocked Out
5 Critical Steps To Saving Your Tooth
Pick up the tooth by the crown and wash it well to get rid of any dirt
Do NOT remove any tissue that might still be attached to the broken tooth
Reinsert the clean and dry tooth tooth back into its cavity and gently hold it in its place.
If the tooth won't go back into the socket put it in a cup of saltwater
Pick up your phone and call Dr. Robert Amirian of Advanced Dental Care at (718) 690-3145 to speak with an emergency dentist
We deal with this type of emergency all the time; we handle all kinds of dental emergencies too. It is usually possible that a tooth can successfully be reattached, IF you carefully follow the instructions as laid out about and IF you call us immediately!
Do NOT Wait!
Call a 24 H
our Brooklyn Emergency Dentist Right Now!
(718) 924-2880
(Medicaid Not Accepted)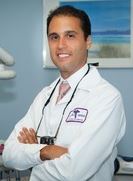 Dr. Robert Amirian
Advanced Dental Care
142 Joralemon St., Suite 6E
Brooklyn, NY 11201

(Medicaid Not Accepted)
There are 24 hour emergency dentists available to help you in all of the Brooklyn neighborhoods, including: Bedford-Stuyvesant, Brownsville, Brighton Beach, Boerum Hill, Sheepshead Bay, Bushwick, Sunset Park, Crown Heights, Williamsburg, East New York, Bensonhurst, Dyker Heights, Bay Ridge, Carroll Gardens, Borough Park, Kensington, Midwood, Flatbush, Canarsie, Sea Gate, Ditmas Park, Windsor Terrace, Park Slope, Greenpoint, Gravesend, Homecrest, Marine Park, Gerritsen Beach, and Vinegar Hill.
More Dentists In Brooklyn, NY
Dr. Robert Amirian
Advanced Dental Care
142 Joralemon St., Suite 6E
Brooklyn, NY 11201
dentistbrooklyn.com

Bridge Family Dental
Violetta Thierbach, D.D.S.
Yana Rosenstein, D.D.S.
8116 3rd Avenue
Brooklyn, NY 11209
Andrew Warshaw & Sari Rosenwein
245 5th Ave
Brooklyn, NY 11215
The Dental Spa of New York
Frank J. Sapienza, DDS
Park Slope Dentistry
398 5th Avenue, Brooklyn, NY 11215
Between 6th & 7th Street
Emergency Dentists Group, Dr. JDDS
Emergency Dentists Brooklyn
Location (BayRidge)
2 min from Verrazano Bridge
Narrows Medical Building
9920 4th Ave, Suite 301-10, Room 10
Brooklyn, NY 11209
Hanson Place Dental Associates
4 MetroTech Center – Lobby
Chase Bank Building
(Corner of Flatbush and Myrtle Aves.)
Brooklyn, NY 11201
American Dental
1212 Kings Highway
Brooklyn, N.Y. 11229
Dr. Ronald I. Teichman, DDS
357 7th Ave
Brooklyn, NY
Bensonhurst Dental Care
1872 80th St
Brooklyn, NY
Dr. Robert Rosenkranz, DDS
300 8th Ave
Brooklyn, NY
Park Dentistry
55 8th Ave
Brooklyn, NY
Hanson Place Dental
177 Livingston St
Brooklyn, NY
Brooklyn Heights Pediatric Dentistry
148 Atlantic Ave
Brooklyn, NY
Lieberman Emergency Dentist Corp
41 Schermerhorn St
Brooklyn, NY
Dr. Shahab Cohen, DDS
372 Avenue U
Brooklyn, NY
Willoughby Dental
135 Lawrence St
Brooklyn, NY
After Hours Emergency Dentist Corp
2865 Ocean Ave
Brooklyn, NY
Bridge Family Dental
8116 3rd Ave
Brooklyn, NY